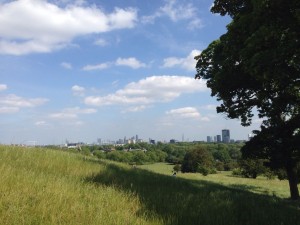 The internet didn't melt away yesterday, nor did I. However, roads melted as the mercury clocked 36.7C, the highest in July since records began in the mid 1870s. The hotspot was Heathrow. Very fitting.
This has been a sad and strange week over here. In the sweltering heat yesterday the first bodies of the victims killed by a gunman in Friday's beach attack in Tunisia were flown back to the UK.  Most of the victims were from here; it hasn't been confirmed yet but it's likely that 30 of 38 victims were British.
It has been agonising to listen to the survivors speak about their ordeal. It brings back memories of the 2011 Norway attacks when Anders Breivik killed 77 people. Like then, people under attack in Tunisia tried to play dead as the gunman passed and many of them were calling home from hideaways to say goodbyes to their loved ones.   At the same time it's moving to hear how people would selflessly put them self in danger while helping the injured and some even died protecting those they loved.
All of this is affecting the nation even more due to the fact that next week marks the 10 year anniversary of the 7/7 terrorist attack. The stories from those who survived back then blend in with the stories from last Friday.
Meanwhile, news from Iceland about earthquakes and a possible volcano eruption near Reykjavik are scaring the living daylights out of me. For some reason news like that affect me more when I'm over here than when I lived in Iceland.
I guess all we can do is try to enjoy each day, each moment. One never knows.