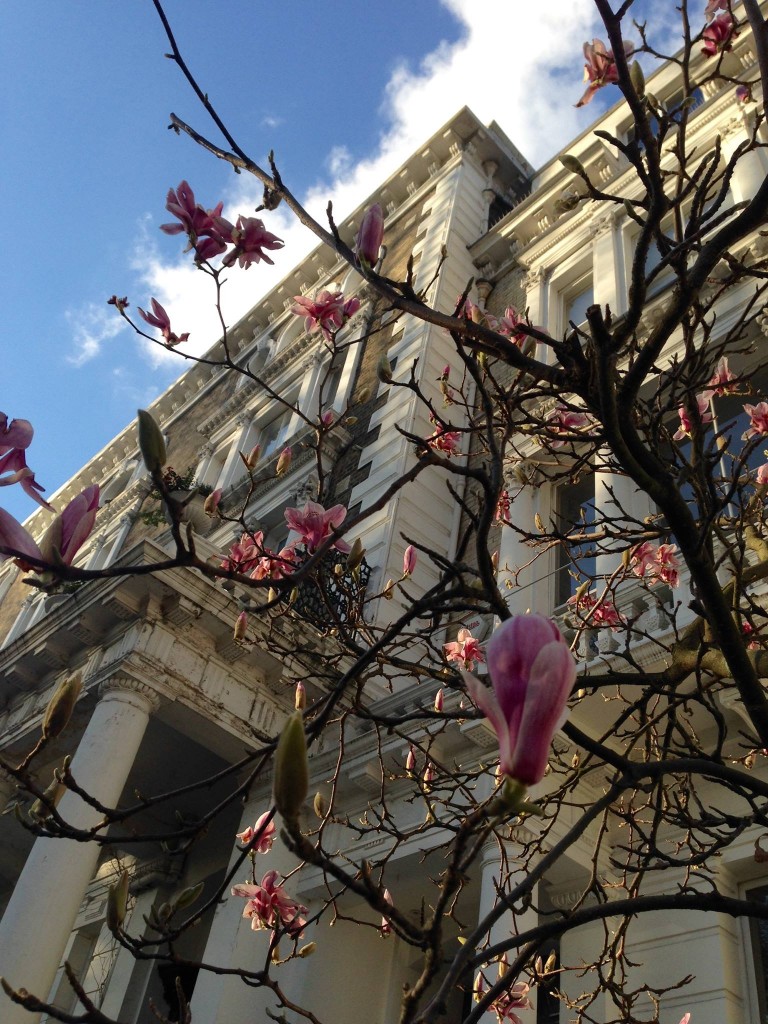 See those gorgeous Magnolias, blooming since early February in Primrose Hill. Meteorological spring doesn't begin until the 1st of March, but they don't care. Those pink flowers are a sight for sore eyes and make me happy. Like the Magnolias, I can't wait for the lovely spring to come with its pastel colours and lovely scent. It's my favourite time of the year in London.
Late February days; and now, at last, 
Might you have thought that 
Winter's woe was past; 
So fair the sky was and so soft the air.
–  William Morris