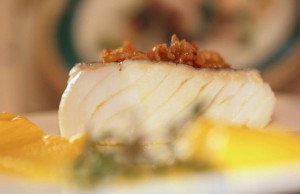 It isn't often people can visit a restaurant from Iceland in London, but now is the chance. During the last weekend of October, a restaurant with the ideology of the Icelandic restaurant Friðrik V vill open in a space called A_SPACE, near the Angel tube station.
Friðrik's V speciality is that the restaurant does not have an à la carte menu. Instead, the guests are invited on a surprise trip, where the chefs create a magical evening, cooking from the freshest material from Iceland.
This pop-up restaurant will be open three nights, from the 29th – 31st of October. A five course surprise menu with selected drinks will be served. Booking has started and there's limited seating.
Information and booking:
tel. (354) – 461-5775