I remember my grandma putting on her best clothes before going to the polling station to vote. Her face lit up when she told me how lucky I was to have the right to vote. If you don't vote, she said, then you have no right to an opinion about the outcome.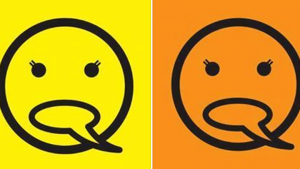 Today Icelandic women celebrate 100 years of suffrage. June 19th in 1915, Icelandic women and servants gained the parliamentary vote. However, the rights were restricted to those over forty years of age. Five years later, the suffrage laws were modified and everyone got equal voting rights. Read more about the struggle for voting rights and the amazing pioneer Bríet Bjarnhéðinsdóttir, a driving force in the fight for women's suffrage, which led to women being granted the right to vote at local elections in 1907, the right to education and political office in 1911, and full suffrage in 1915.
Icelandic women are still a force of nature, fighting for equal rights with all means. Recent revolutionary campaigns have left me speechless and I'm grateful for the courage of those amazing women.
The #FreeTheNipple campaign is focused on fighting double standards regarding the censorship of female breasts. It had been around for a while but when a 17 year old Icelandic girl posted a photo on Twitter showing her nipples and was mocked by a young man, countless Icelandic women rose to her defence and posted their own nipple photos with the hashtag #freethenipple. The movement grew stronger by the minute and was noticed by international media like The Independent and Buzzfeed. This was in March but the movement is still going strong: women and men soaked up the sun topless in front of the parliament building few days ago.
The other campaign was heartbreaking and empowering at the same time. When a woman asked if anyone had experienced sexual abuse, in a closed Facebook group called Beauty Tips, she received hundreds of comments. Women started telling their stories, some of them for the first time. This resulted in a social media campaign aiming to tear down the wall of silence around rape and sexual abuse. On Twitter, they used the hashtags #outloud, #konurtala ("women speak") and #þöggun ("silenced"). Lots of Icelandic women changed their Facebook profile pictures to yellow or orange images of sad-face emoticons, or sometimes a mixture of both, to show how widespread sexual violence is. You can read more about it in The Independent and Reykjavik Grapevine.
The fight for equality is far from over, but at least the future is bright when young people are as strong and courageous as this.