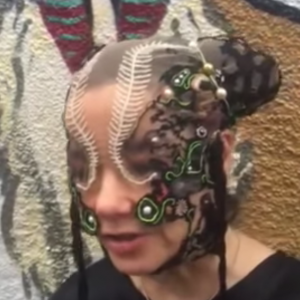 Last week I wrote about David Cameron's visit to Iceland and mentioned how worried I was about speculations of building a power cable from Iceland to provide the UK with energy. As much as I love living here, and wish this country all the best, I cherish the nature of my homeland more. These plans are dangerous. UK has already negotiated getting power from Norway as you can read in Guardian; 'The UK and Norway are to build the world's longest undersea interconnector – a method of linking up electricity and gas networks – to provide enough low-carbon energy for almost 750,000 British homes.'
The world famous musician Björk has for years been a spokesperson for keeping Icelandic nature untouched and now she has called to action. 'Iceland has a deadline!' she says.
Björk and Andri Snær Magnason, the prestigious writer and activist, held a press conference yesterday about 'the latest skirmish in the war to protect Iceland's highlands from industrialisation'. You can read more in Grapevine. They ask the world to join them against the government to help protecting the Icelandic wilderness. The deadline is in 10 days and if you want to help sign the petition HERE.
The news has already reached international media like BBC, Guardian and Pitchfork.
This is not the first time Björk calls to action, in 2008 she teamed up with Sigur Rós in a concert to raise awareness for Icelandic nature. I'll never forget that magical day.
And here's her song Náttúra (Nature)
We can only hope the world will listen this time!
http://heartoficeland.org/
https://www.facebook.com/gaetumgardsins/?fref=ts
http://www.framtidarlandid.is/en/natureiceland